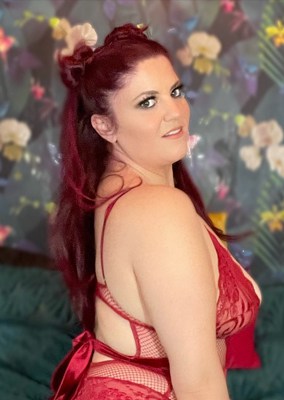 Scouse dominatrix who loves teasing and being a total mind fuck!I don't need extra gear to make you beg for mercy. I adore causing pain with my hands, knees & feet. To feel your trembling, your tense muscles and heated skin – that is my pleasure and pure dominance.
Country:United Kingdom
City: Liverpool
CBT
Beatdowns
Wrestling
Spanking
Pegging
Foot worship / Trampling
Humiliation
Chastity
Faceslapping
Sensory deprivation
Sexual services
Hardsports (scat play)
I prefer slaves who are funny, humour is important for me. I like slaves who can take a good beating. When wrestling slaves, I like them to try and fight back because I like to prove that I am the dominant one and they are weaklings in comparison to me. I like slaves to be polite and not selfish, my needs and the needs of other females always comes above their needs.
Fitness clothes, I prefer CFNM
Latex and PVC outfits
Sexy lingerie
My photos